Lagos Flooding: September 16, 2023
Residers in different corridors of Lagos state, south-west Nigeria endured the ruinous impact of the early morning rain on their houses.
Flooding caused by the heavy downfall submerged a number of houses in the affected areas.
Okoba in Agege, Egbede, Ikotun, Ajegunle, and Ojo were among the worst hit areas as the flood tide swept through houses.
The floodwater also covered numerous houses in Ijanikin, Alaba International request area, Ajangbadi and Etegbi, all in Ojo.
Water also overflowed most drainage channels in the affected areas and escaped into houses. In some neighbourhoods, it destroyed fences and gates.
Now, I visited bako estate and it's extension in Irawo on your way to Ikorodu….and the situation was a sad one. I'll attach the report I did to this write-up.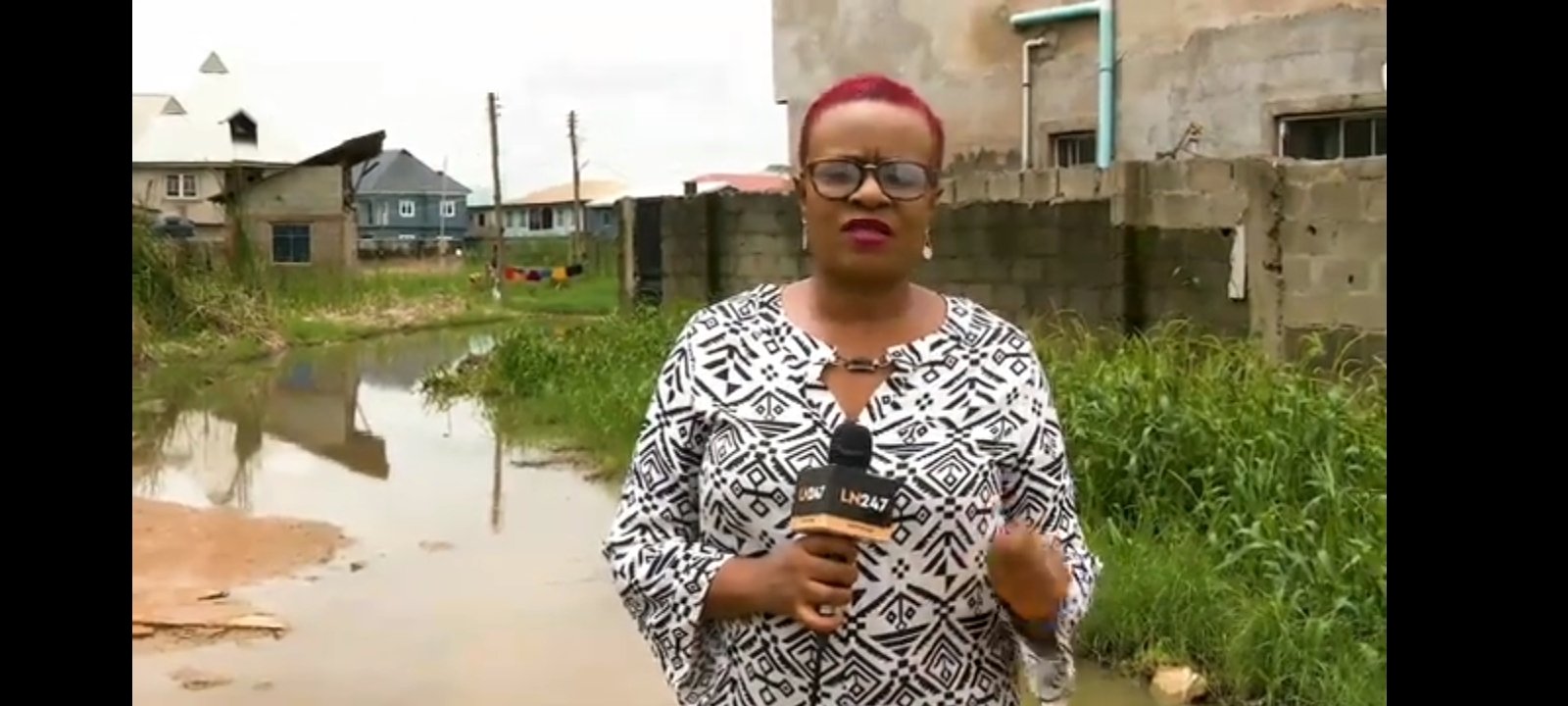 Those in the affected communities are battling to salvage some of their property, while many families had temporarily relocated.
Residents, who live close to canals, appealed to the state governor, Babajide Sanwo-Olu, to come to their aid by dredging the canals.
But why will people live close to the canal? Is it the housing deficit or people just decide to live in dangerous places for reasons best known to them.
So, on government part, Deputy Chairman of the Committee on Environment in the House of Representatives, Terseer Ugbo, says the 10th National Assembly will strive to address environmental and flood disasters in the country.
He said this on the sidelines of the 3rd National Stakeholders' Seminar tagged "Building National Cohesion through Environmental Safety," in Abuja, Federal Capital Territory, Nigeria.
Promises made…but have we not heard that over the years?
=====
I moved to another location at Ojodu, Berger and After 2 days of rain, the water had still not receded. The gutters were not flowing, showing stagnant and poor environment.
Let's give you some facts about Flood in Nigeria.
ECONOTES
FLOOD IN NIGERIA
= More than 2.5 million people in Nigeria are in need of humanitarian assistance – 60 per cent of which are children – and are at increased risk of waterborne diseases, drowning and malnutrition due to the most severe flooding in the past decade.
= The floods, which have affected 34 out of the 36 states in the country, have displaced 1.3 million people.
= Over 600 people have lost their lives and over 200,000 houses have either been partially or fully damaged.
= Every year, neighboring Cameroon — which runs along the length of Nigeria's eastern border — releases water from a dam in northern Cameroon, causing flooding downstream in Nigeria.
= Through the Great Green Wall initiative, which aims to increase the size of arable land in the Sahel, the government is restoring lands in the northern states of Bauchi, Jigawa and Sokoto by planting thousands of tree seeds and seedlings.
= The National Emergency Management Agency of Nigeria was established via Act 12 as amended by Act 50 of 1999, to manage disasters in Nigeria.http://www.ln247.news
=======
We moved to another place in Ojodu. That place is called Lagoon Estate. Fillers we got indicated that the place was flooded from September to January; whether it rained or not.
So rain or drainage isn't the problem here. The place is flood-prone and apparently not meant to be a residential area…..HOUSING DEFICIT again I guess.
I also heard the place is close to 3rd Mainland Bridge so water easily overflows into this Lagoon Estate.
One of the residents said they were aware of this, but what can they do? They need a place to stay!
I also spoke to school children who said it wasn't easy for them after school as the flooded sidewalk injured a child who fell in!
This is calling on the government to work on drainage and also always pack dirt from people's houses as and when due.
As a good citizen of Nigeria, why will you fill your drainage with dirt? Don't you think that that is part of your problem? Free the blockades and our water ways be free.
Always watch Space.com on ln247 for matters concerning our environment.
Also always remember as We say, Cleanliness is next to Godliness; Be clean in thoughts, In words and In deed.