The largest drone built in Africa has been unveiled in Pretoria, South Africa.
Pretoria-based defence group Milkor's 380 drone underwent a successful first test flight three years and seven months after the project kicked off.
The Milkor 380 is the largest drone built in Africa, with a wingspan of 18.6 metres, a continuous flight time of up to 35 hours, a range of up to 2,000km, and a maximum altitude of 9,000 metres.
The company is now conducting regular test flights and hopes to have four drones ready for the market by the end of 2023.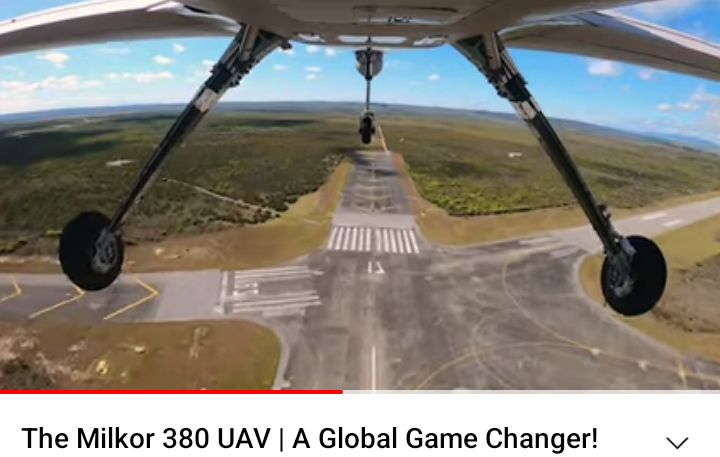 The Milkor 380 is controlled from the ground by three people, including a pilot, a commander, and someone to control the equipment onboard.
Daniël du Plessis, business development manager at Milkor, said the drone's size is critical as it determines what equipment it can carry.
"Some of the sensors with which it is equipped are heavy. A larger drone can accommodate more of them and even weapons,"
The infrared and high-resolution cameras onboard allow the Milkor 380 to undertake observation, intelligence gathering, reconnaissance, and offensive missions.
Always visit: http://www.ln247.news
It can also be used for conservation, combating land and sea poaching, and border control.
Milkor promotes the drone as a complete observation system.
It offers a control room, maintenance programmes, logistics support for fuel and parts, operator training, and satellite and ground-based communication infrastructure.
Also read: https://ln247.news/live-camera-update-for-300-roads-launched-in-lagos/
The company doesn't specify a price for the drone, as this varies based on each customer's specifications. Milkor's drones are entirely built in South Africa.
The company began testing the Milkor 380 with the South African Air Force in Cape Town.
Using drones for security in South Africa has received a big push recently.
Earlier this month, the newly-launched border management authority announced it would procure technology, including drones, to eliminate crime, lawlessness and corruption at South Africa's 72 ports of entry.
In May 2023, the Gauteng Department of e-Government revealed it had set a budget of R1.7 billion to buy drones, camera surveillance, and other crime-fighting tech.